Check out my new Udemy course
Understand Chess Better!
Play Chess Better!
Chess has brought people together from different cultures, ages, and backgrounds over a common bond and passion for marvelous game.
Online Chess Coaching Lessons and More by IM and WGM Dagne Ciuksyte
If you would like to improve at chess more rapidly, one-to-one coaching lessons on Zoom are available with the International Master and Woman Grandmaster Dagne Ciuksyte. Moreover, my course Understand Chess Better / Beginner to Intermediate on Udemy will help you to start training.
Check Online Chess Lessons to see what we offer.
Or read about us under Chess Coaches.
Also, you can find recommended by Dagne (International Master) chess books in our Shop page.
Play chess game better having done Training: go through some of Dagne's games or solve a puzzle or two.
In our Tournaments page, you will find the information about our classical and fun chess tournaments we ran in pre-pandemic years. To contact Dagne with enquiries, find the details under Contact.
All ages and chess levels are welcome!
It's never too early or too late to start.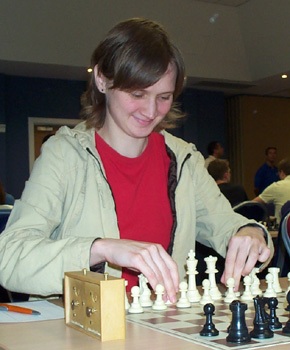 Contact me for availability. Check prices for individual chess coaching lessons here