Dagne Ciuksyte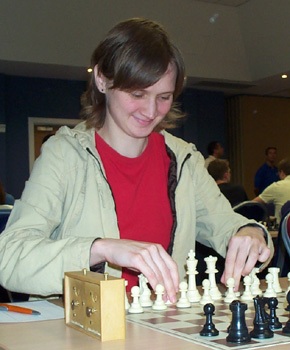 Dagne Ciuksyte
I started playing chess at the age of 6 (I believe you can never be too young or too old to learn!). During my professional chess career, I have achieved the titles of Woman Chess Grandmaster and International Master (with one Grandmaster norm) as well as an ELO rating of 2450 at the peak time of my chess career. I have played for Lithuania's and England's Women National Team at The World Chess Olympiads and the European Team Chess Championships for more than 10 years.
Now, having a family of my own, I'm concentrating on sharing the chess knowledge I gained with my students.
Currently, I am a leading chess coach at Cambridge Girls Chess Initiative:
https://www.facebook.com/cambridge.girls.chess.initiative/
My chess articles:
https://en.chessbase.com/post/chess-coaching-during-the-covid-19-pandemic https://en.chessbase.com/post/chess-variants-entertaining-fun-instructive
My fees are : £40 for a one-off guidance lesson. If you book 5 intensive and enriching chess sessions in bulk for £175 it will come as £35/an hour!
My fees have been rising gradually as most of my students stay with me for regular lessons which makes it hard to accept new students. Feel free to contact me and I'm always here to help when it comes to progress at chess.
My fees have increased again as my diary is exploding! Don't despair, I have started running group lessons for £20/an hour!
I'm full of ideas! When it comes to juniors, have a look below! Two girls who can help young chess players to improve to the next level. Or my boy who would not stop talking about chess to another little girl or a boy! Thinking about it, maybe it would be better to go for 30 min – long chess session with him or your child's head would go spinning from overflow of chess information…Fun guaranteed!
MY RECOMMENDED CHESS COACHES
Neil McDonald
Chess Grandmaster Neil McDonald lives in Gravesend in Kent, England. Between 1994 and 1998 he won eleven international all-play-all events and was awarded the Grandmaster title in 1996. He is a regular chess coach of England junior players, having acted as the trainer of  David Howell when he came second at the European Under 12 in 2001 and more recently Akshaya Kalaiyalahan when she won Bronze at the European Girls Under 18 in 2018. He also teaches at the English Chess Academy. Neil became a FIDE trainer in 2017.
He has written numerous books on openings, endgames, tactics and strategy as well as biographies of famous players. He acted as an openings expert on chesspublishing.com for 18 years. Neil offers chess lessons on Skype and in person to players of all ages and all levels. Please contact him with enquiries by email.
Neil McDonald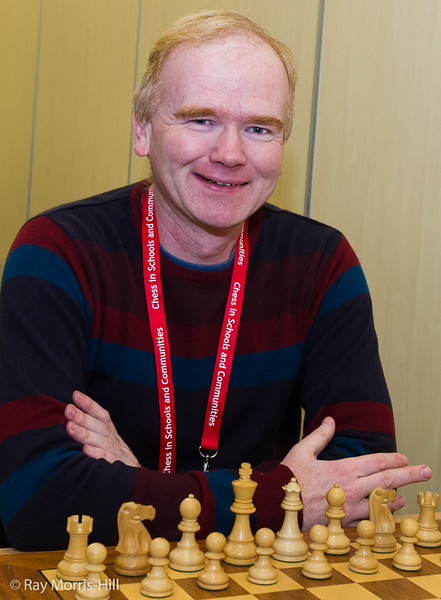 JUNIOR CHESS COACHES
Charlotte
Although I started chess from the age of four, I have been around chess since I was born. Having come first in many Junior tournaments, I came second or third in a few others. I have had experience in teaching beginners in our Parent and Child Training Events and individually. I can introduce your child to many chess variants once they have mastered the basic skills of chess. As a bonus, I can teach your child the basics of speaking French while teaching chess.
My fees are £15 for a one-hour chess coaching session.
Sofia
I began chess at a very young age; being around chess since I was born, I started learning chess from when I was first alive.
I have had multiple experiences teaching beginners in our Parent and Child Training Events and teaching individually, have learned from many strong chess players (mostly IMs), and have been to many tournaments in various places, like my sister. I have also reached high positions in many Junior tournaments; 1st, 2nd or 3rd.
I can teach your child the basic concepts of chess, tactics, strategies and chess notation/vision, and other simple chess skills. Once they have mastered a few of these, I can introduce them to chess variants; a fun way of honing some skills the game offers, or just seeing chess in a different light.
My fees are £15 for a one-hour chess coaching session.
I look forward to teaching your child soon!
Daniel
I started playing chess when I was four and I am very good at openings and I play on chess.com and lichess and chess kid my ratings are lichess 1700 chess.com 1100 chess kid 1300. And I teach children from 4 to 7 and my fees are £10 for an hour-long chess lesson.